Weekend Tag is going to be a series of tags I am going to do every weekend (hopefully). This weekend's tag is the "Summer Time Madness Tag" since summer is almost over but not quite yet. The tag was created by JackEatsBooks.
1. Show a book with a Summery cover! i.e Sun, Beach etc.
Anne of Green Gables by L.M. Montgomery. I know there is no beach or anything but it still gives me this summer feeling. By the way, I love this drawn picture of Anne.
2. Pick one fictional place that would be the perfect destination for your Summer Vacation!
I want to go to a Quidditch World Cup game. And they take place in the summer, right? So that would be an awesome summer vacation.
3. You're about to go on a flight to your Summer Vacation. But you want to read a book that lasts for the whole flight so what novella do you choose?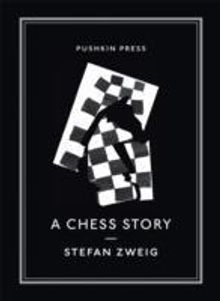 Chess Story by Stefan Zweig (Original name: Schachnovelle).The best novella I have ever read.
4. You have a case of Summertime Sadness what happy book do you pick up to shine a smile on your face?
Anything by Susan Elizabeth Phillips.
5. You're sitting at the beach all alone...which fictional character would be your beach babe?
So many to choose from. Maybe Dorian or Four? I think I go with Dorian. The beautiful drawing can be found on this page.
6. To match your ice cream you want an icy cool sidekick! Which fictional sidekick do you pick?
Difficult. Either Luna Lovegood or Bast from "The Name of the Wind". Both would be fun to hang out with.
7. Share the Summertime Happiness! Who do you TAG?
Anyone who wants to do the tag.