Top 5 Wednesday was created by gingerreadslainey. Check out her youtube channel! Basically, every Wednesday there is a chosen topic to which you list your top 5. If you want to join, have a look at the goodreads page!
This is actually not this week's topic. It's last week's but I really wanted to do it. So here we go:
5. Fear Street by R.L.Stine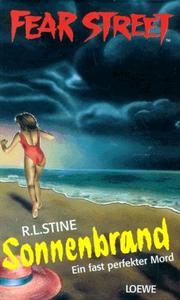 I admit, I read every single book of the Fear Street series when it came out in my teenager years. I was so sad when they stopped publishing new books. I know they started up again recently but now my interest is gone.
4. Dark Magician Trilogy/The Traitor Spy Trilogy by Trudi Canavan
One would think six books are enough but to be honest I wanted more. I would love another trilogy maybe with a focus on Dannyl (and Loki) because he was one of the most interesting characters.
3. Dark Canopy series by Jennifer Benkau
I liked this dualogy but it felt as it should have been a trilogy. The last chapters of the second book held so much potential for more and it felt like there meant to be another book. The story suddenly stopped even though there were still so many unsolved problems.
2. Chicago Stars series/ Wynette, Texas series by Susan Elizabeth Phillips
Phillips is my favorite romance author and I love almost all of her books from these two series. Unfortunately, lately she has been written books that don't belong to either one and I just don't enjoy them as much. So I wish there would be more books of either one.
1. Harry Potter series by Joanne K. Rowling
This is an obvious one. I love the world of Harry Potter. I can't even say if I want to read about Harry's children at Hogwarts or rather about Harry as an adult. I just want more books in the Harry Potter universe.
Which book series do you wish to have more books?